Hi!
Did you just stumble upon this free Christian resources page? Relax! Don't go yet.?‍
It won't take you more than 5 minutes to get to the end of the page.
I promise you won't regret it, your life will be transformed after reading this post.
7 things you will know before leaving this page 
What bible commentaries are and how to use them.
Where to find the lyrics of your popular Christian songs.
Where and how to read the bible to have a positive impact on your life.
Latest gists in the Christian circle that you can learn from.
How to learn from the biographies of true heroes (male and female)
Now you may be asking – how does this affect my life?
The hard truth!
Let's face it!
The world is in chaos. Things are not normal,
Everything is upside down and we just struggle to trudge along in a system where everything seems to be working against us.
See this? – according to the WHO 'one person dies from suicide every 40 seconds in the world.
Why?
Depression!
According to WHO 'Depression is a common illness worldwide, with more than 300 million people affected.'
Many people are not happy, especially in third world countries which including Nigeria. Lack of money, poor or complete absence of shelter, hunger, and restlessness are part of the factors that lead to depression for Nigerians.
We see people living at bus shelters or under the bridge. Men and women half of their days on the road (in traffic) or working hard only to get little rest at little income at the end of the day.
They live to survive. In fact the survival of the fittest.
So where does hope lie? If there is any.
Will there be a way out?
Yes!
That is why we are here. We came to help.
We have got tons of free Christian resources that would bring peace to your heart, and help you know how best to live in a world where everything seems to be working against you.
Obviously, it feels so lonely in the world nowadays. But we are here to be a friend in need, to help as much we can and lead you to the best resources in the world to find direction, one of these is the Bible.
A little about the Bible.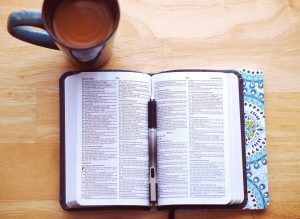 1. Popularity
The Bible is the most read and most sold book in the world.
2. Documentation
The bible has the highest number of handwritten manuscripts than any other historical book. For example, The Iliad which is a historical book does not have as many manuscripts as the bible.
3. Archaeological Excavations
There are many excavations sites and artefacts that provide evidence for the events recorded in the bible.
4. Prophecies
Many major happenings of the world are traced to prophecies in the bible. Thousands of prophecies in the Bible have been fulfilled.
5. Human Testimonies
Many human persons who have experienced the life-changing power of the Bible have a lot of testimonies to tell.
6. Kids Resources
The world is daily gravitating into deep corruption and kids are not left out. In fact, kids, as we knew them 10 years ago, are no longer how we know them to be. We have gathered links to some external Christian materials that will help your kids grow in a relaxed yet impactful way. See the links below:
a. https://lovetoons.org/
Lovetoons is a Children Christian Network that airs 2/7. They also produce several cartoon magazines that are downloadable on all devices.
b. https://allthetrivia.com/
Allthetrivia.com has some amazing puzzles for both kids and adults to learn and have fun with. The puzzles are made from both the Old and New Testaments of the Bible. Click here to access the puzzles.
What more?
Sometimes people find it a bit challenging to understand some things in the bible due to the language used. This is also caused by not being familiar with the context of the subject being discussed or the event being narrated.
We also have a platform for you to read the bible online and view relevant bible resources.
At youlaif.com we have taken many of these bible topics and broken them down into articles that can be easily understood by everyone. Our aims are to present the truths in terms that are easily relatable to your daily living.
Youlaif.com is a lifestyle blog that provides you with as many as possible free Christian resources. So we care more about providing you with resources that you can easily apply to your life. This will enable you to live your desired life.
For those who prefer to study in-depth, we have provided commentaries on some major bible verses and links to some external resources.
Music
A study shows that music helps in achieving happiness. This is why we bring the lyrics of inspiring songs to you. You can make a request for any song lyrics you need.
Singing along inspires you and helps the music affect you positively. (facts)
Hymns
In the same way, we provide lyrics to contemporary Christian songs, we also provide lyrics to hymns. We have noticed that Hymns have the ability to calm the soul and get the mind at rest.
When we have peace in our minds we are able to make the best decisions and think clearly. Most of the hymns are written by great men and women who have left a mark on the sand of time. You can read about biographies below.
Biographies
You know what!
We really don't need to make the same mistakes over and over again. The mistake you are going to make has likely been made by someone else.
Why not just learn from that person?  Again the secrets, to the success of great men and women is in the story of their life. This is why we encourage you to read biographies.
From their stories, you will discover what they did and what they did not. When you apply such information to your life, boom! You would achieve what they achieved and live your desired life.
Just like every of our free Christian resources, this will also help you live a better life.
Wait a minute! You have read so far, that's interesting!? If you are bored you can decide to listen or watch.
Back to our discussion. Do you have mentors? Are there 'perfect figures' that you would like to emulate? Well, let's see how we can help you with that.
Interviews
That's it. Youlaif will go in search of your favourite persons in various areas of life and stage interviews with them.
With this, you would see their inner life and learn from their experience. Guess what, as our commitment is to get the best available free Christian resources, we also allow you to tell us who you want to have an interview with.
You can make your suggestion in the comment box below.
Is there any other thing you need, make your request in the comment box. If not tell us if you like this post; thank you for reading. Catchya.