The Azonwus is a set of a beautiful family captivating many young persons with the so much love and the bond they reflect.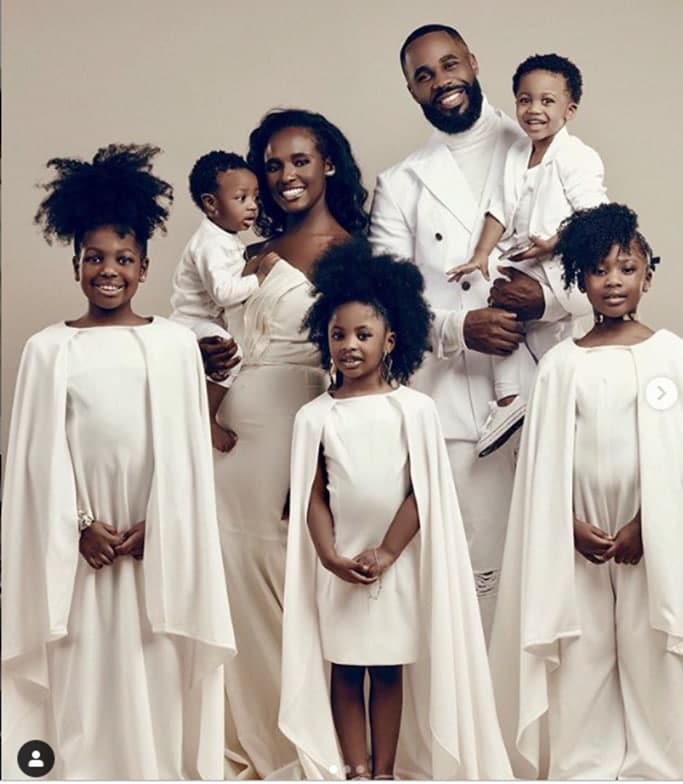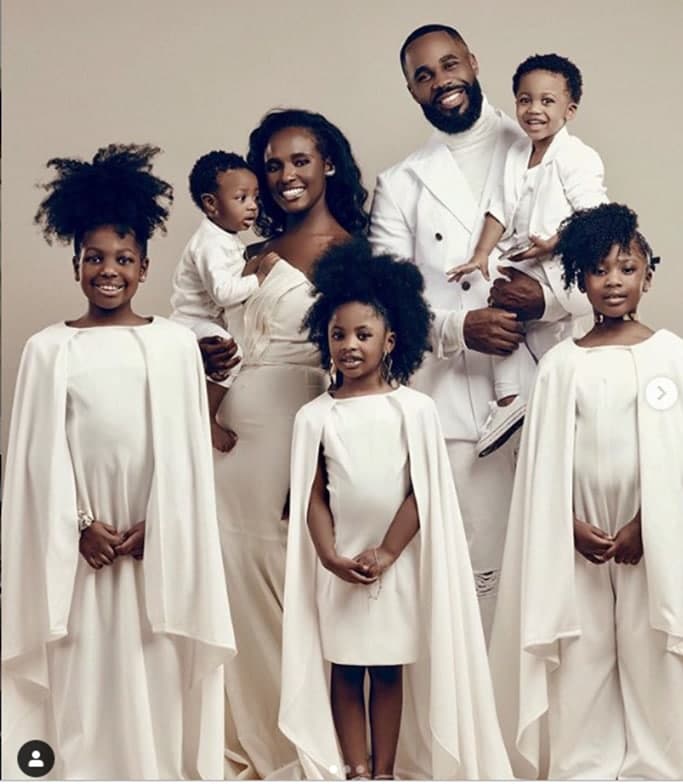 Ezekiel Azonwu –
Background/Career
Ezekiel Azonwu is a Spoken Word Artist who through his Spoken Word ministry has influenced many lives with the love for God and the hunger to live a perfect life. He began not as a Spoken Word Artist but as a rapper. Ezekiel grew up in the church with both of his parents involved in Ministry. In his own words, he says "I consider myself a lyrical evangelist. My main purpose is to enlighten people with the knowledge of God and His heart." His journey into Spoken Word started at age 13 when he started rapping. He became a Spoken Word Poet officially in 2010 when he joined P4CM (Passion for Christ Movement).
Even though Ezekiel grew in the church his life did not reveal the tenets of the Christian Faith "In the streets I would get myself involved in smoking a little weed here and there, I used to rap as well; secular battle rap, and I was the most vulgar of any of the rappers that I knew. Besides that my mindset and some of my ideology was completely corrupt."
Passion
Ezekiel has a passion "to do something that pours into people, that gives them the tool to see the greatness within them and to be better and in whatever capacity that is…"
Nationality
Ezekiel is fully Nigerian born to his Nigerian parents who are immigrants in the United States. His Father is from Port Harcourt, Rivers State while is Mother is from Imo State. Ezekiel is 32 years old.
Kiyanna believes
that her husband is impulsive and this complements her own attitude of being patient to a fault. She also considers him as strong-willed. He likes to argue until the truth is known and accepted at any length. His wife agrees that he is very good at handling conflict.
Kiyanna Azonwu
Background
Kiyanna was born in Los Angeles, California. She is 32 years (in 2019) old same age with her husband.
Passion
Kiyanna has a calling of "encouraging people to see themselves as God sees them…" She likes to show people that there is beauty in every one of us.
Career
Kiyanna worked as a caregiver to kids with special needs. Now she takes care of her kids at home while also running a natural hair care business. She teaches people how to take care of their hair and also appreciate it. She is the founder of This Is Glory LLC an organisation that "desires to educate and inspire women of all ages and backgrounds towards healthy hair growth and maintenance." "According to her website
…she has a a personal testimony of victory over the harsh challenges many women of color face with their hair.  Today's society bombards women with one dimensional images of of beauty which drives many to devalue their God given hair.  Kiyanna has spent years educating herself on the science of hair grow and has made it her mission to empower others to do the same.  In 1 Corinthians 11:15, Paul reminds us that a woman's hair is her glory, that's where our vision was birthed. The heart of our mission is to bring women back to recognizing the value in their natural hair which honors the the God that made it so.
Kiyanna is a mother of 5, yet very beautiful after 10 years of marriage. According to her husband, she is a gentle, kind, sweet spirit, considerate and very patient woman.
How they met – the Azonwus
They met through a mutual friend in Junior College. On the particular day he was introduced to Kiyanna, he didn't see anything spectacular about her. He wasn't captivated at all and Kiyanna also claims that he didn't catch her attention either. In December 2005, Ezekiel told Kiyanna about his dad being a Pastor and how he (Ezekiel) loves to go to church and that got her intrigued. After this, she showed up an interest in coming to Ezekiel's church, and that was an indicator to Ezekiel that there Kiyanna had something for him. Ezekiel responded with "Here is my number. If you wanna come to church let me know." In his words "The day came when she was supposed to come to my church and I got that text on Sunday morning saying she couldn't make it". Kiyanna defended this by saying she was also a church girl and her mother insisted she needed to fulfil her obligations at the church at home until that is done she couldn't go to another church. In the eyes of Ezekiel, that was just another excuse. Kiyanna promised she would come to the church later in the evening, did she fulfil the promise?
The entrance of an Angel
"…She came. When she walked through those doors…and, when she walked through those lobby doors at that church that night listen, it's like the doors swung open, time stopped, the angels began to play the harps,..oh men, in the run Brian McKnight tones. It was just beautiful like a dance floor opened up, she just looked amazing" Ezekiel had to ask himself why he didn't see all of this beauty on the first day. She was so gorgeous physically but he felt something deeper than that. Even though he was super enthralled he felt like she was also into him. This was his evidence:
I worked her to the car, and I…you know I was just being a gentleman and a man of God, that man that God has called me to be…I walked her to the car and I want to say goodnight, I want to give her this church hug you know…the rib cage hug and you know what she did she wrapped all of' her arms around my neck…
and so the story continues.

This Meeting was in a Nigerian Church
Kiyanna quickly defends herself by saying she only hugged Ezekiel the way she had always hugged her father and brothers, though Ezekiel feels the hug was an indication of the feelings she had for him. She also describes that that was her first time in a Nigerian church, and this particular church was typical of the regular Nigerian church where they prayed from 'sunset to sundown'. Ezekiel 'ran' after her and he ran towards her (she was accompanied by her friend and an elder sister) and offered to give a hug delightfully.
That was the beginning of their intimacy, they became best friends.
Kiyanna upgraded Ezekiel
One of the very inspiring lessons from this couple is the fact that when Kiyanna met Ezekiel, he wasn't as handsome as he is today but she loved him. However, the very day they met at the church, she called him and told him this:
I just want to let you know that I thoroughly enjoyed the service and I also want to let you know that it is so rare to find a young man like you who loves the Lord with all of his heart and looks so handsome who dresses from head to toe…
Interestingly, she said this when he still looked like this: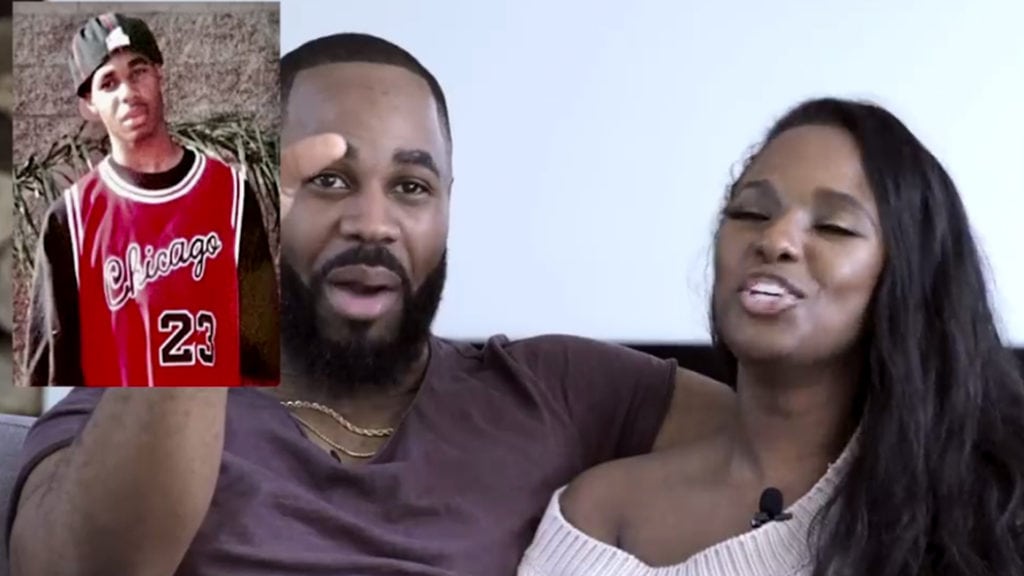 and he is just proud to state that 'my wife upgraded me' this is a lesson for many young ladies to learn. Many ladies run after already mad, influential rich (which is not bad in itself) men but they are not willing to recognize the potential of a man and work with him till they achieve success today. The men also should learn to be proud of their wives, do not neglect them when you become successful especially when they walked with you through the hard and tough times. At the point of influence, some men begin to see their wives as not beautiful meanwhile they were their rocks when things were hard for them. Let us all learn from Ezekiel and Kiyanna.
Their Children
10 years into their marriage, Ezekiel and Kiyanna have 5 children. Three beautiful girls and two handsome boys.
https://www.youtube.com/watch?v=4vXgI8JP-jM
Advice to young people
Become friends. Kiyanna says "even when I am mad at my husband, I can talk to my friend" her husband, Ezekiel being the friend she would talk to.
Be friends. Ezekiel also advises Kiyanna about her husband.
Friendship keeps you in one accord in your marriage.
The most important to learn from this couple is that they are both Christians and the love God deeply if you also want to become a Christian like they are, check this.
To learn more about the azonwus, watch the video below.
Subscribe to their channel and get more updates.