RHAPSODY OF REALITIES DAILY DEVOTIONAL
BE INSPIRED BY HIS EXAMPLE
Tuesday, December 28th.
Pastor Chris Oyakhilome;
Be ye therefore followers of God, as dear children (Ephesians 5:1).
When you explore every aspect of Jesus' life and teachings and study what He did, the words He spoke, the miracles He performed and the lives He changed, you'd be inspired by His example. Nobody ever talked like Jesus. Not only did His words demonstrate His faith, hope and love, they also imparted same to His hearers.
In John 10:30 He said, "I and my Father are one." On another occasion, He said, "…I am from above…I am not of this world" (John 8:23). No wonder, when He walked the earth, the High Priests and Pharisees were so concerned about His rising influence that they decided to send officers to arrest Him (John 7:32), but they returned without Him. And when they were queried, their response was such an intriguing one. They said, "…Have you heard the way he talks? We've never heard anyone speak like this man" (John 7:46 MSG).
Think about how He spoke words and great miracles ensued. He told Peter and His colleagues who had toiled all night and caught no fish, "…Launch out into the deep, and let down your nets for a draught" (Luke 5:4). When they cast their net, they had a great haul of fish, such that they experienced great difficulty bringing it to the shore. What a miracle wrought by His words!

The Bible records how He fed the multitude with a little boy's lunch by speaking words; He invoked the power of multiplication on five loaves of bread and two pieces of fish and they became more than enough to feed five thousand men, women and children not counted (Luke 9:12-17).
We read in Luke 7:11-17 how He spoke words and brought a dead man (a widow's only son) back to life who was already being carried to the place of interment. How about Lazarus who was dead, buried for four days and decomposing? Jesus, right in front of Lazarus' tomb, spoke words and Lazarus came back to life. Amazing! (Read the entire account in John 11).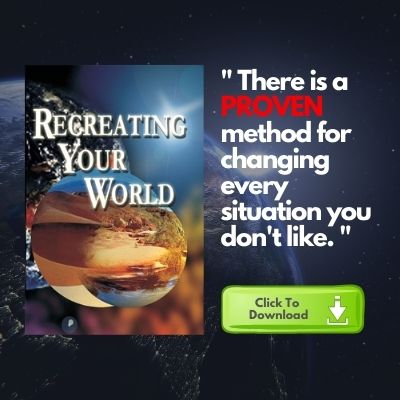 Click Here To Download Recreating Your World By Pastor Chris Oyakhilome
This is the Jesus that we serve; He used words like no one else and changed hopeless situations. Talk like Jesus. He said, "I speak the words of my Father." So, like Him, speak words from the Father; speak the words of Christ. Hallelujah!

CONFESSION
I speak words of life, healing, strength and victory. My words restore, heal, build and bless. God's love, kindness, grace, wisdom and glory are revealed in, and through me to my world, in Jesus' Name. Amen.
FURTHER STUDY: || 1 Corinthians 11:1 – Be ye followers of me, even as I also am of Christ. ||
|| 1 Peter 2:21-23 – For even hereunto were ye called: because Christ also suffered for us, leaving us an example, that ye should follow his steps: 22 Who did no sin, neither was guile found in his mouth: 23 Who, when he was reviled, reviled not again; when he suffered, he threatened not; but committed himself to him that judgeth righteously: ||
DAILY SCRIPTURE READING
1 Year Bible Reading Plan=> Revelation 19:11-21 & Zechariah 9-11
2 Year Bible Reading Plan=> Acts 4:23-37 & Ezra 7