RHAPSODY OF REALITIES DAILY DEVOTIONAL
FASTING—A VITAL CONDITION FOR EFFECTIVE PRAYING
Friday, December 3rd.
Pastor Chris Oyakhilome;
And I set my face unto the Lord God, to seek by prayer and supplications, with fasting, and sackcloth, and ashes (Daniel 9:3).
Fasting is a spiritual exercise, and it's one of the vital conditions necessary for effective praying. Fasting isn't the same as a hunger strike. It's not about avoiding meals. After all, there're folks who sometimes wouldn't eat over a long period of time, probably because they're busy; that doesn't mean they're fasting. Fasting means turning your attention away from food, and turning it to God.
Some people turn away from the food only to busy themselves with activities that don't enhance their human spirit or help them to focus on God. For your fasting to be effective, you must set your heart on the Lord, on His Word, throughout the duration of the fast, and give quality time to praying in the Spirit.
Fasting, however, isn't a way of persuading God to do something in your behalf. Fasting doesn't change God; it changes you; it positions you spiritually so you can receive from Him. For instance, the instruction from the Lord to the apostles that Barnabas and Saul (who later became Paul) should be consecrated to the work of the ministry came as the apostles fasted and prayed: "As they ministered to the Lord, and fasted, the Holy Ghost said, Separate me Barnabas and Saul for the work whereunto I have called them" (Acts 13:2).
The apostles could hear the voice of the Holy Spirit clearly, and they understood Him, because they were praying and fasting. Fasting gets you attuned to God; it's a way of turning your spirit and mind away from the carnal things of this world in order to focus them on the Lord. That means you put away the secular magazines, films, TV shows etc., and set your heart and your mind on the Word in study, meditation and prayer.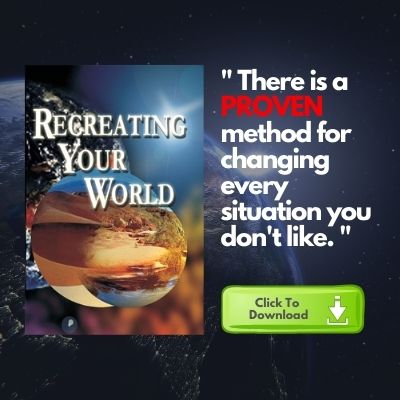 Click Here To Download Recreating Your World By Pastor Chris Oyakhilome
As you do this, the flesh is subdued as your spirit fellowships with God. Therefore, when you pray, you're able to utter words inspired of the Holy Spirit. Fasting basically reconditions your human spirit and makes you receptive to God's guidance. He may have tried to lead or guide you in a certain way, yet you failed to decipher His signals. But when you fast and pray, you're repositioned, and your spiritual re-orientation allows the Holy Spirit to minister to you in line with His perfect will.
PRAYER
Dear Father, thank you for the blessings and spiritual benefits of prayer and fasting, which help me to be effective in the things of the Spirit; my ability to hear and receive from you is sharpened. I'm more attuned to the finer signals and instructions of the Spirit that I need for a higher level of life; a life of continuous glory and success, in Jesus' Name. Amen.
FURTHER STUDY: || Acts 13:2 TPT –While they were worshiping as priests before the Lord in prayer and fasting, the Holy Spirit said, "I have called Barnabas and Saul to do an important work for me. Now, release them[c] to go and fulfill it." ||
|| Daniel 9:3 –  And I set my face unto the Lord God, to seek by prayer and supplications, with fasting, and sackcloth, and ashes: ||
|| Acts 14:23 –  And when they had ordained them elders in every church, and had prayed with fasting, they commended them to the Lord, on whom they believed. ||
DAILY SCRIPTURE READING
1 Year Bible Reading Plan=> 1 John 4 & Daniel 1-2
2 Year Bible Reading Plan=> John 17:11-21 & 2 Chronicles 7-8