RHAPSODY OF REALITIES DAILY DEVOTIONAL
OUR FELLOWSHIP WITH THE SPIRIT
M0nday, November 1st.
Pastor Chris Oyakhilome;
The grace of the Lord Jesus Christ,  and the love of God, and the communion of the Holy Ghost, be
with you all. Amen (2 Corinthians 13:14).
The communion of the Holy Ghost" in the verse above refers to the partnership, communication, or fellowship with the Holy Spirit. It involves talking with Him; yielding to His Lordship and guidance; sharing your thoughts with Him, and receiving His thoughts in your spirit and through the Word. This is what marks you out for extraordinary
success in life.
Some haven't understood the incontrovertible benefits and blessings of fellowship with the Holy Spirit. Fellowship with the Spirit should take or form the most part of your daily routine. He wants to be involved with every part of your life.
Christians who take their fellowship with the Holy Spirit seriously are often shielded and protected from chance and unfortunate occurrences. He said in Psalm 32:8, "I will instruct thee and teach thee in the way which thou shalt go: I will guide thee with mine eye." Think about that! But then, in the ensuing verse 9, He gave an important admonition: "Be ye not as the horse, or as the mule, which have no understanding: whose mouth must be held in with bit and bridle…"(Psalm 32:9).
Sometimes you hear, "Twenty-five people were killed in an inferno, and a Christian sister was among them." Or you hear, "Brother so and so was travelling to see his parents, there was an accident, and he died." It's not supposed to be so! There're no accidents or mishaps to the child of God who's in tune with the Spirit, filled with the knowledge of His will in all wisdom and spiritual understanding.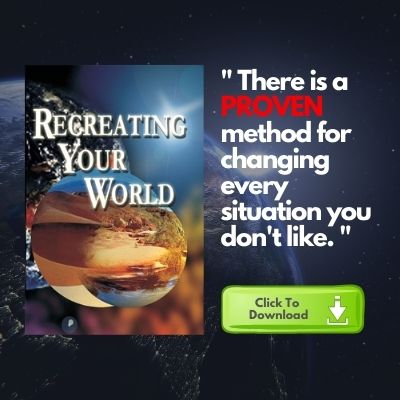 Click Here To Download Recreating Your World By Pastor Chris Oyakhilome
When you're yielded to the Spirit and the Word, the Bible says you "…shall dwell safely, and shall be quiet from fear of evil" (Proverbs 1:33). Hallelujah! Develop an intimate relationship with the Holy Spirit. Know Him for yourself. Commune with Him constantly in prayer and through meditation on the Word. Remember He's the Helper, Counsellor, Teacher, Advocate, Comforter, Strengthener and Standby that Jesus said the Father would send to us.
PRAYER
Dear Father, thank you for the precious gift of the Holy Spirit, whom you sent to lead and guide me through life, in fulfilling my destiny in Christ. Through my fellowship with the Holy Spirit, I rule and reign over the forces of darkness, the world and its systems, in Jesus' Name. Amen.
FURTHER STUDY: || John 16:13 – Howbeit when he, the Spirit of truth, is come, he will guide you into all truth: for he shall not speak of himself; but whatsoever he shall hear, that shall he speak: and he will shew you things to come. ||
|| Proverbs 1:24-33 – Because I have called, and ye refused; I have stretched out my hand, and no man regarded; 25 But ye have set at nought all my counsel, and would none of my reproof: 26 I also will laugh at your calamity; I will mock when your fear cometh; 27 When your fear cometh as desolation, and your destruction cometh as a whirlwind; when distress and anguish cometh upon you. 28 Then shall they call upon me, but I will not answer; they shall seek me early, but they shall not find me: 29 For that they hated knowledge, and did not choose the fear of the Lord: 30 They would none of my counsel: they despised all my reproof. 31 Therefore shall they eat of the fruit of their own way, and be filled with their own devices. 32 For the turning away of the simple shall slay them, and the prosperity of fools shall destroy them. 33 But whoso hearkeneth unto me shall dwell safely, and shall be quiet from fear of evil. ||
DAILY SCRIPTURE READING
1 Year Bible Reading Plan=> Hebrews 1 & Jeremiah 34-35
2 Year Bible Reading Plan=> John 9:1-7 & 1 Chronicles 1