RHAPSODY OF REALITIES DAILY DEVOTIONAL
TRUST IN HIM ALONE
Saturday, November 27th.
Pastor Chris Oyakhilome;
Some trust in chariots, and some in horses: but we will remember the name of the LORD our God (Psalm 20:7).
2 Chronicles 14-16 tells us about Asa, King of Judah, who did what was good and right in the sight of the Lord. He commanded Judah to seek the Lord and to obey the law and the commandment, and his kingdom was at peace.
Once, Zerah, the Ethiopian King, invaded Judah with an army of a million men and three hundred chariots. Asa cried out to the Lord for supernatural intervention. The Bible says, "So the LORD smote the Ethiopians before Asa, and before Judah; and the Ethiopians fled" (2 Chronicles 14:12). Remarkable!
In the 36th year of his reign, another event occurred. Baasha, the King of Israel, made hostile threats against Judah. But this time, instead of seeking the Lord, King Asa sought a military alliance with Ben- Hadad, the King of Syria. He took silver and gold from the treasuries of the temple and the royal palace and sent them as gifts to the Syrian king. The King of Israel abandoned his plans, but the Lord was displeased with King Asa.
God sent a prophet to him to remind him of how He (God) intervened when he fought against a million soldiers from Ethiopia and other lands. Instead of listening to the message from God, the king was angry with the prophet, and he began to oppress the people.
Two years later, Asa developed a severe disease in his feet for which he sought the help of physicians, not the Lord (2 Chronicles 16:12). Can you imagine that? After thirty-five years of a wealthy, successful and productive reign, he turned his back on God. Now, he had enough money to pay mercenaries and physicians.
Sadly, he died of that disease two years later. The Bible specifically tells us that the reason Asa died of that disease wasn't because the disease was deadly, but because Asa refused to seek the Lord (2 Chronicles 16:12). That's a major problem with some people today; they trust so much in their wealth and riches and have lost sight of who truly matters in their affairs, because they think it's all about money.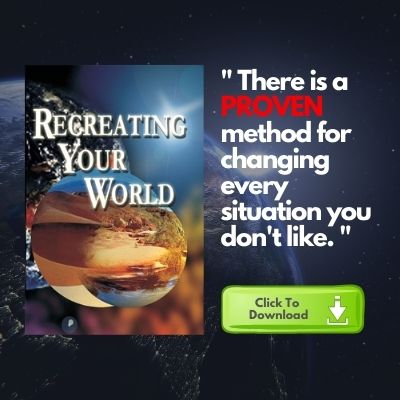 Click Here To Download Recreating Your World By Pastor Chris Oyakhilome
Never let anything take your attention away from the Lord. Let the Spirit have pre-eminence in your life. Make it a principle for yourself, and one to live by, that you'll trust the Lord only and always.
PRAYER
Dear Father, I trust you wholeheartedly in all things; you alone matter, and I delight only in your instructions, in your Word. I'm fully convinced that you have the best plans for my life; you're more interested in and passionate for my success than I could ever be. For this, I'm grateful, and live to love you, in Jesus' Name. Amen.
FURTHER STUDY: || Proverbs 3:5-6 – Trust in the Lord with all thine heart; and lean not unto thine own understanding. 6 In all thy ways acknowledge him, and he shall direct thy paths. ||
|| Psalm 28:7 –The Lord is my strength and my shield; my heart trusted in him, and I am helped: therefore my heart greatly rejoiceth; and with my song will I praise him. ||
DAILY SCRIPTURE READING
1 Year Bible Reading Plan=> 2 Peter 1 & Ezekiel 37-38
2 Year Bible Reading Plan=> John 15:11-19 & 1 Chronicles 27